Phamily Fotos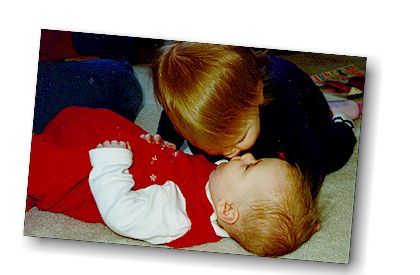 Pucker Up!
Riley loves her cousin, Izzi. I'll bet she'd LOVE to have a sister of her own.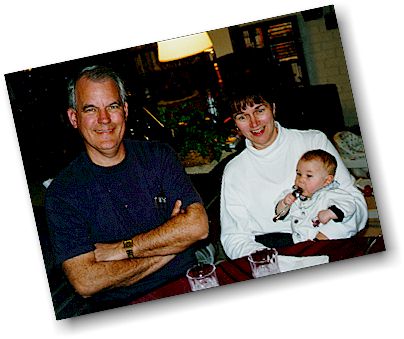 Road Trip
Dale and Mary Kay pay us a visit in Indy. Izzi is too interested in
the spoon to smile for the camera.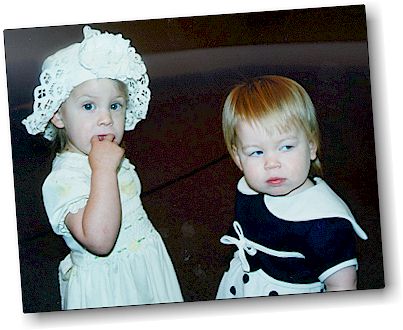 Revenge!
Riley: So, little Miss Baylee gets an Easter Bonnet but not ME, heh?
SOMEONE IS GOING TO PAY!!!!!
---
Update as of 12-14-99
These pictures are all outdated already.
Wil is now 6 and in Kindergarten
Baylee is 2½ going on 13.
Izzi is 13 months and walks.